I've been busy! :) I made three dresses for Little One for the summer - I still have some shorts to make to go underneath and a few more...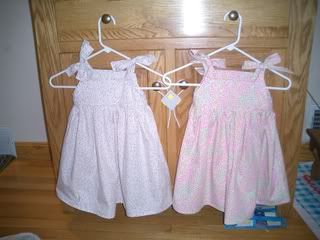 This is my favorite - I modified the top dresses to use buttons instead of ties:
I think she might wear it tomorrow to the baby shower we're going to...I'll be sure to take pictures!