A couple of weekends ago when LO was feeling better, we took her to the city to the Aquarium. This place has special meaning for my hubby and I because that is where we had one of our first dates and it's where he proposed to me. :)
LO loved seeing the penguins and seeing all of the animals that are related to the beach and ocean.
Here is Daddy and LO pointing at the big fish!
Trying to "tickle" the little fish: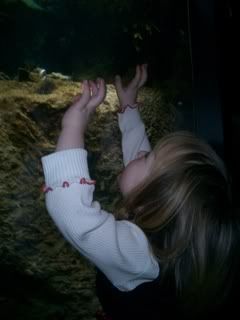 Playing in the tide pool with mommy:
With daddy looking at the big tank: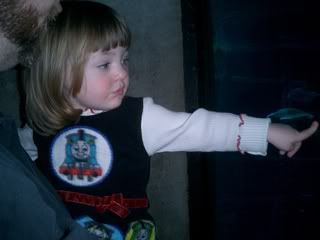 Wow! The turtle!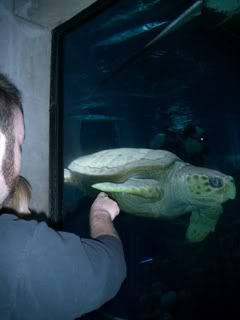 Double Wow! Two turtles and a guy in the water!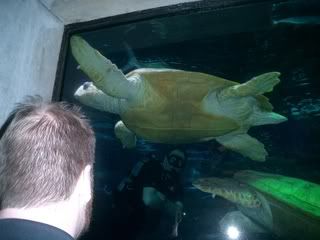 These are penguins mommy!
Look!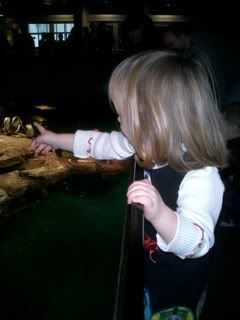 Loving some more turtles: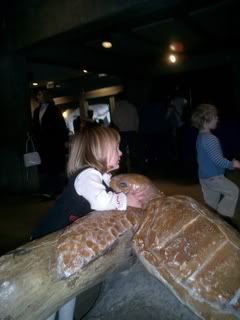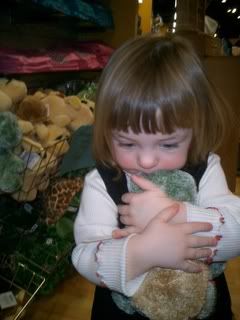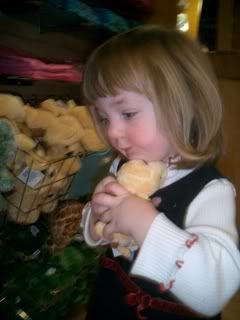 (She wouldn't let us buy her one - she just wanted to hug them all - lol!)
Playing outside with the seals!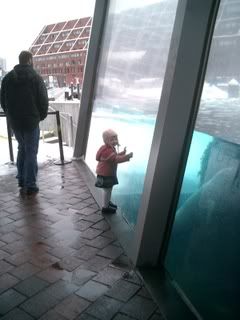 Trying to see if she can run as fast as the seals can swim!
She's a blur because she's running "super fast":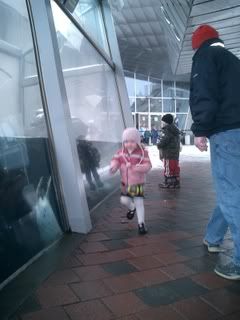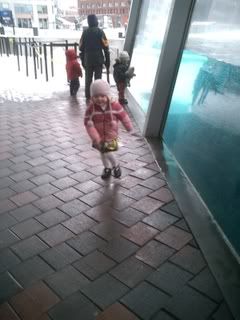 What a fun day! :) It will be nicer when it's warmer and we can walk around more. :)
* Oh, and LO almost got a marriage proposal because she was wearing her Thomas dress! lol - One mother commented, I think I found my son's future wife! LOL!