Hubby and I took Little One to the farm the other day to show her all the baby animals - there were lots of baby sheep and some very pregnant goats. We also go to see a skunk up close (don't worry, it was de-scented) and LO kept saying "pee-you!" to it. The highlight of her day though was getting a little green tractor from the gift shop. She was insistent on making it go on the "gate" and seeing if there were any tunnels (holes in the fence) that it could fit through.
Daddy and LO: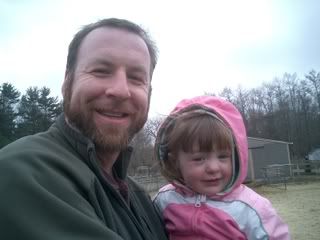 The baby sheep: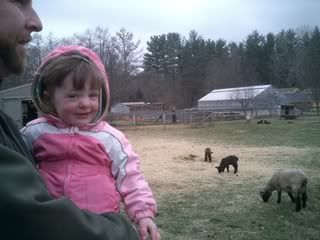 The Tractor:
Looking for a "tunnel":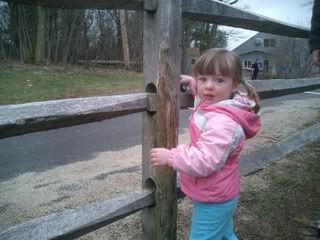 "It won't fit Mommy!"
Concentrating hard: