We took LO to Boston today to the circus. She did really well there, until the second act when she had to go potty and she peed on Daddy. Oh well - but she did tell us she had to go potty, however it was after she peed. Other than that, she's been really good today.
I think she was disappointed that there weren't more animals at the circus - they had dogs and horses, but that was it - the rest were really cool human tricks, but LO didn't think they were so cool...
After, we decided to walk around Fanueil Hall - it was such a beautiful day and there were many Boston Marathon runners sight seeing with their families. LO was infatuated with the drain covers. She kept running, jumping and standing on them.
Here is our Red Sox/Thomas Fan gearing up for the trip:
In Fanueil Hall: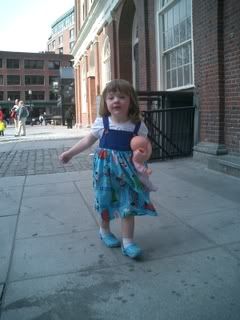 Drain:
Looking at the toy store: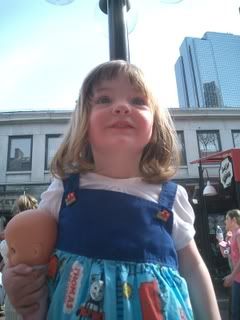 Drain: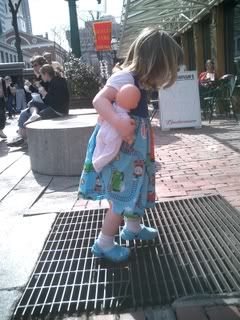 Mid-air: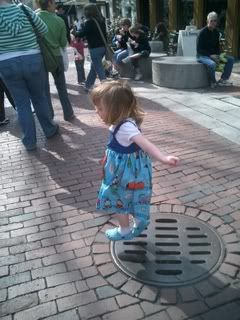 Drain:
Tired, waiting for the train:
Looking at the trains with Daddy: