I love my daddy - tonight when daddy came home from shopping, I took his shoes and tried to walk in them. They are SO BIG! Mommy says they are a size 12. I wonder if my feet will ever be that big?
Here I am lining them up:
I'm a little shaky: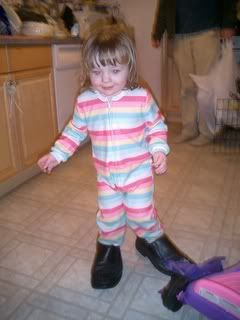 If I fall on my knees the shoes come off: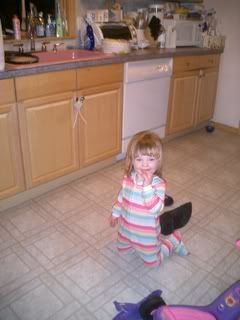 This is so much fun!