Mommy and Daddy took me to a cool Children's Museum last weekend! It's an old Victorian house and it's been converted into a museum. They have a train, ball, water, color, diner, jungle, and boat room. Of course, my favorite was the train room. :)
Here are some pictures of my adventure!
The TRAIN!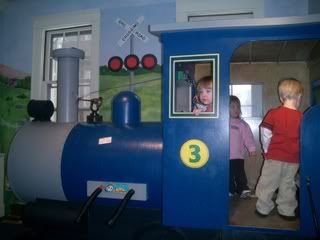 Ringing the bell: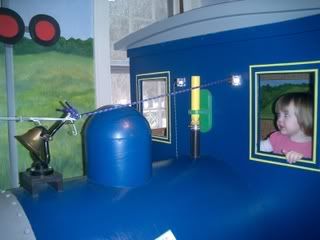 Getting off the train: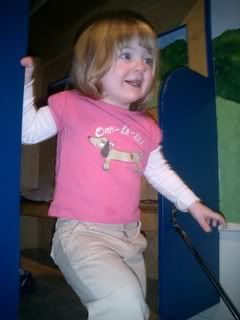 And heading over to the TRAIN TABLE!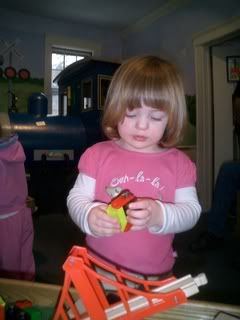 And reading a train book with Mommy:
What a fun day! Thank you Mommy and Daddy!