Yesterday we set up our Christmas Tree for LO's birthday party today. She really enjoyed putting the decorations up on it. This morning when she saw the tree all lit up, she was so excited so I captured some pictures...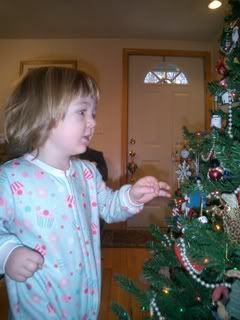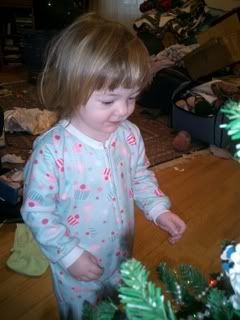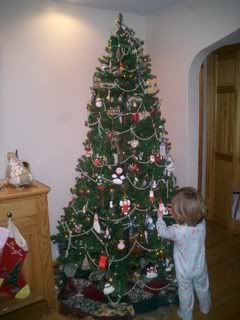 We still need to get a star for the top - our bow got too crushed over the years.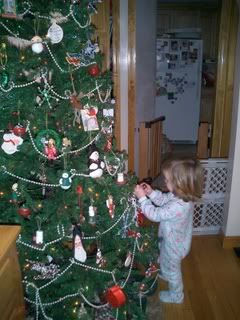 Our table top tree and stockings - I need to make a handmade one for LO...
The tree skirt I made one summer: