Today we celebrated LO's birthday. We did it a little early to make things easier on the holidays and my "big" birthday. She did really well - no nap and very few meltdowns - that is always a plus for any birthday party.
A photoshoot before the party:
With Buddy - she loves the stupid dog...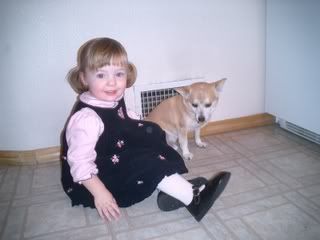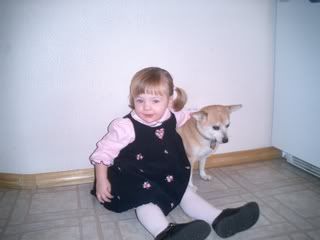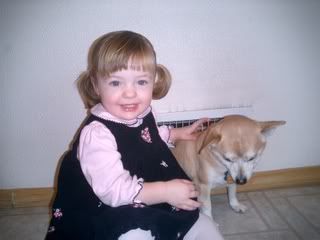 The Cakes: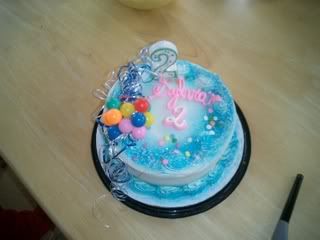 The multicolored brownie cheese cake: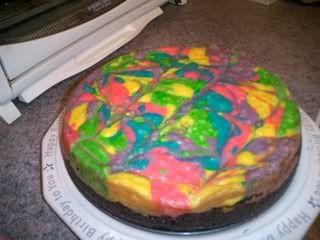 Not wanting anything to do with the cake: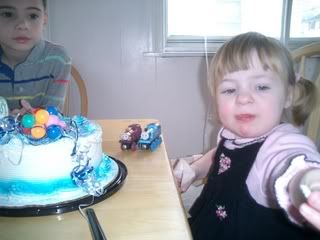 Still doesn't want anything to do with the cake: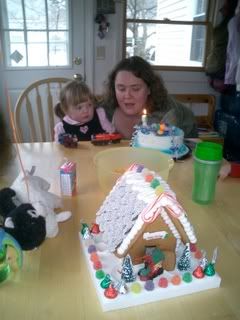 Just let me play trains please:
What's this deal with cake anyways?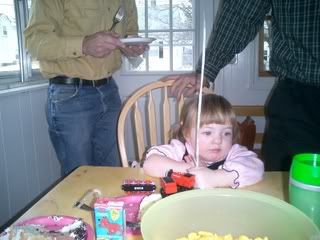 Gift chaos: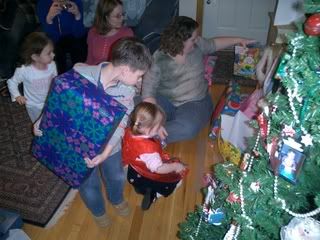 After opening her gifts, I prompted LO by saying, "Now what do you say?" and she responded, "Bu-Bye Everyone!" She wanted everyone to go home so she could play with her toys! lol!
Playing trains (with a red playscarf/princess dress on):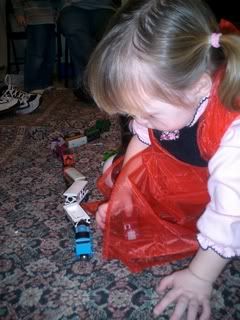 Playing Candy Land: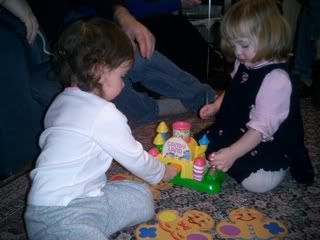 The balloons - she LOVED her Thomas one: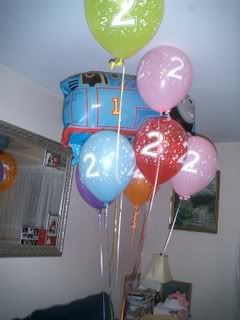 Thank you, and goodnight!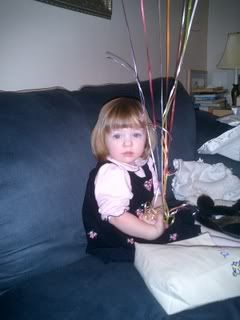 Thank you everyone who came - it was a great day! :)