Yesterday was a big day! Halloween! LO enjoyed dressing up as a monkey and banging on everyone's door saying, "Happy Ween!" She was so cute - when the people would offer her the bowl of candy, she would only take one piece - then they would tell her to take some more and she would politely say, "No tank you!" So cute! :)
Here is a picture of last year's costume: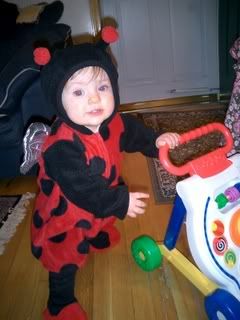 And this year:
A little dark - but she was already eating candy before we left...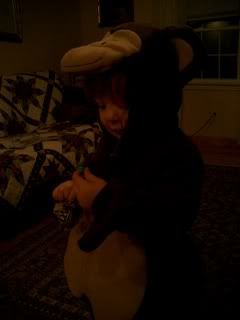 Holding her back to get a picture:
LO and her stash:
LO's pumpkin: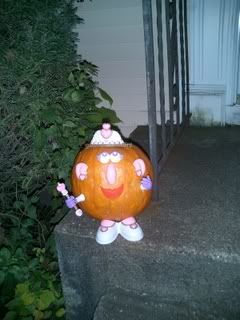 Mommy's pumpkin:
And what I left this morning going to work: