My mommy's best friend from college lives in NYC, so mommy decided to take me for a visit to see them! We took a long train ride where I got to play with a lot of new toys. When we got there I was really tired, but I was excited to play with my new friend, J. I was lucky to be able to attend his 2nd Birthday Party! It was a fun visit and I hope I can go back to see my friend J again sometime soon! :)
Here is my new friend J:
Here we are going down the slide: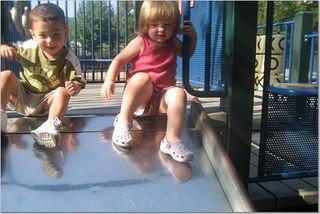 Playing on the playground: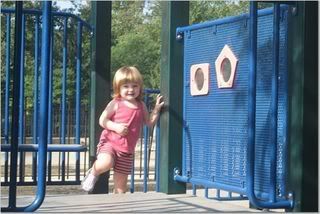 J. got nervous because there was another boy scoping me out - so he held my hand to show that we were friends first!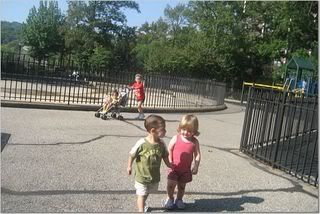 My friend J. has many talents - he can spit water out of his mouth on cue!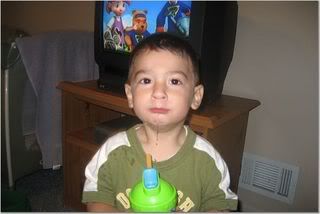 I have talents too: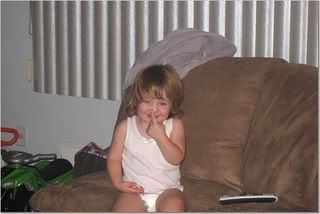 J.'s Party: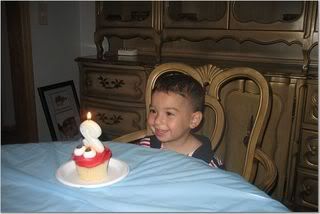 My Favorite Toy of J.'s: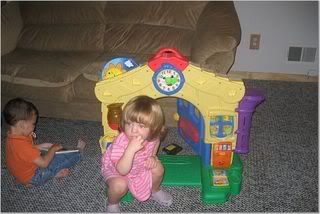 Thank you for letting us stay with you and play with your toys J! :)