Yesterday we went to one of our favorite farms to visit the animals. Our little one loves to see the sheep and the cows.
Daddy and I looking at the sheep:
The sheep: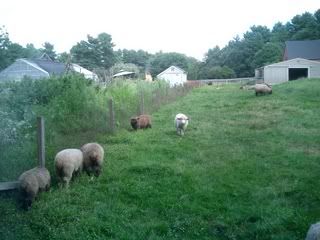 The hayride with Daddy (we look so serious!):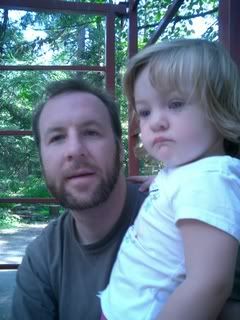 Walking in the grass: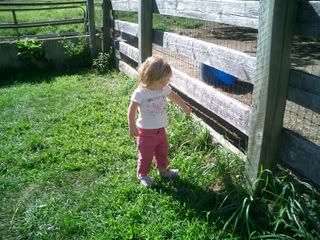 Cooling off with the water bubbler:
And - my first ice cream! We've tried and tried to get little one to eat ice cream, but she kept refusing and spitting it out - now at 20 months she finally ate her first! :) Looks like she enjoyed it!
Trying it out:
This is great!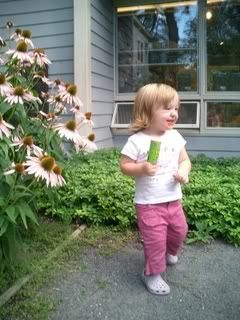 Uh-oh - I got something on my hand: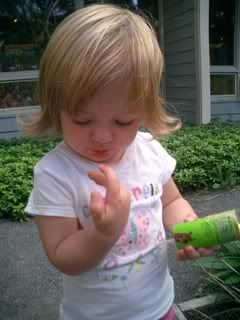 I'll just lick it off: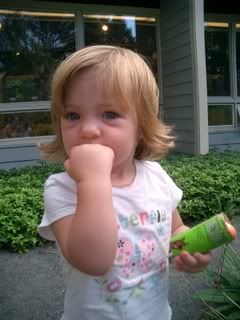 YUMMY!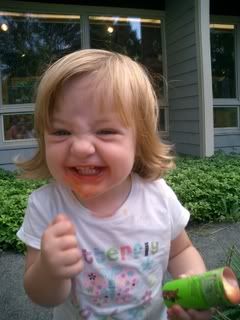 Thanks mom and dad!