So this past weekend was my cousin's bridal shower that Little One and I will be a part of on October 27th. So some of the numerous things we did for the shower was to pick the flowers at our favorite flower-blueberry-strawberry-pumpkin picking/goats in the trees farm. Unfortunately I got stung by a bee and turned into a nasty infection. :( But we're all good now!
So here is little one in the flowers: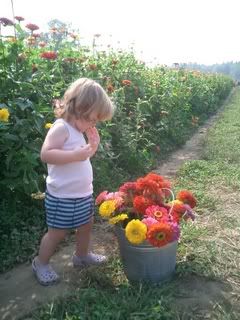 And here is the set up of the Bridal shower: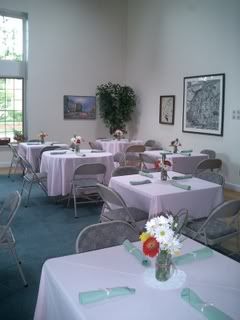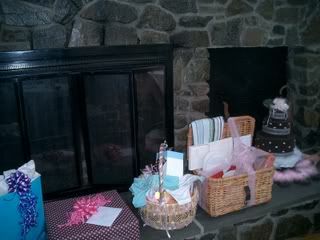 Little One at the shower (DH dropped her off and she wouldn't put her shoes on):
(another cousin in the background)
The Bride!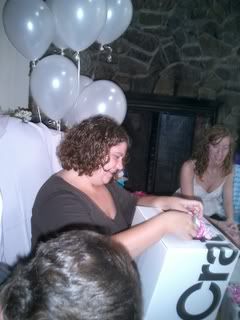 (future SIL to the right)
The Bridesmaids and the Bride:
The lovely shoes my aunt made for all of us - bride in white, bridesmaids in pink and moms in black. :)