Nah-Nah came over on Friday to dye Easter Eggs with us! :) Nah-nah is sooooo good at it! She showed me how to color on the eggs with crayons and then I got to "plop" the eggs in the cup and make a big splash!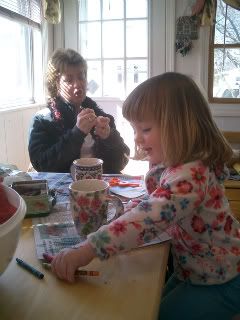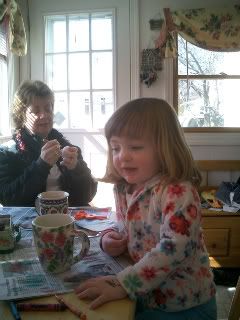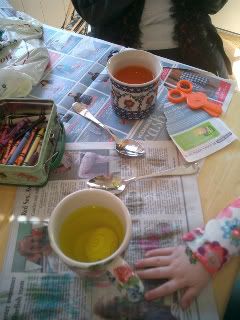 A few of the finished products (only 2 "cracks" out of 12):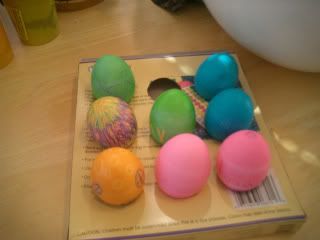 We had a lot of fun! Thank you Nah-nah!