Every fall I get knitting crazy - I think it all has to do with going back to school - I love getting fall type/back to school clothes - especially for Little One - and she doesn't even go to school! Anyways, around this time, I feel like I'm in a rush to get projects done for her so she can wear them/use them for the winter. I'm also seeing if I can get some projects done for holiday gift giving.
So right now on my needles, I have socks for myself (I'm kind of kicking myself now for not matching up the stripes, this will give it some character/charm):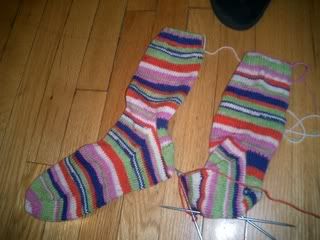 Amanda's Squatty Sidekick: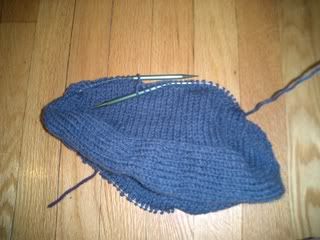 pattern
A scarf (no pic)
and this sweater for Little One - The pattern is just so beautiful. I'm knitting it out of some old Red Heart yarn from another UFO (unfinished object) that I know I'll never get to.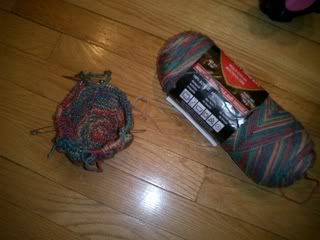 Pattern
I just finished these purple socks for LO! :)(they look like they are a little off in size, but they really are about the same size):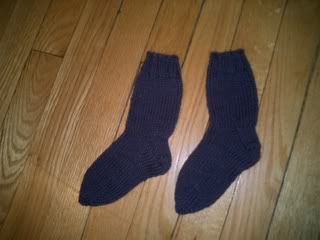 I made this in the beginning of the summer for LO - it's a tank top made out of cotton with a crochet trim. I can't believe how little she looks - and it's only two months ago!